Summer Camp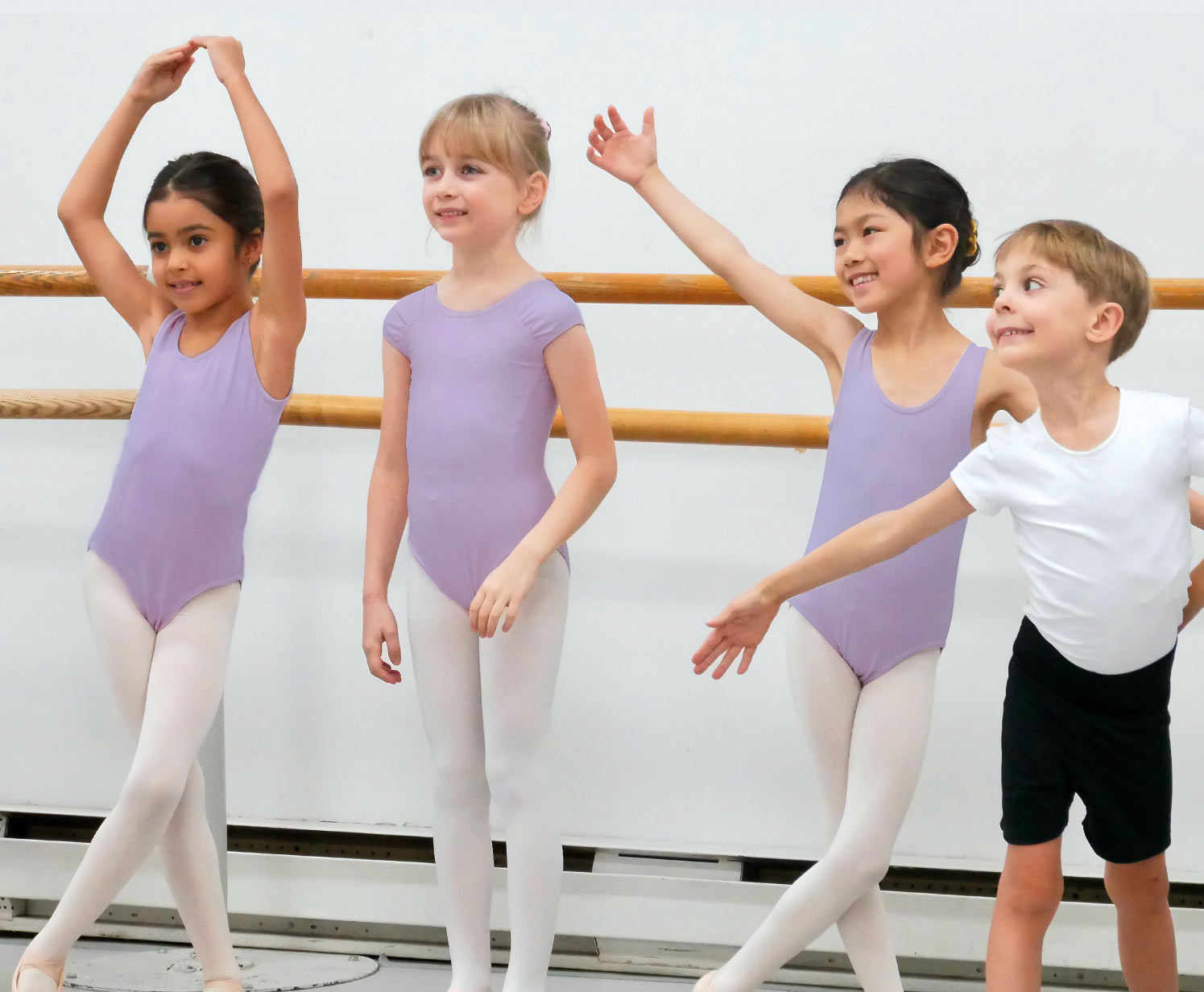 Dance + Theatre + Singing/Choir Camp
L'École supérieure de ballet du Québec is pleased to offer a day camp in collaboration with the National Theatre School, open to children aged 6 to 14!
Offer your children a creative summer camp where they will move, dance, express themselves and have fun!
Dates and schedule
June 26 to July 7 (2 weeks).
Day camp: from 9am to 4:30pm.
Childcare: from 8am to 9am and from 4:30pm to 6pm.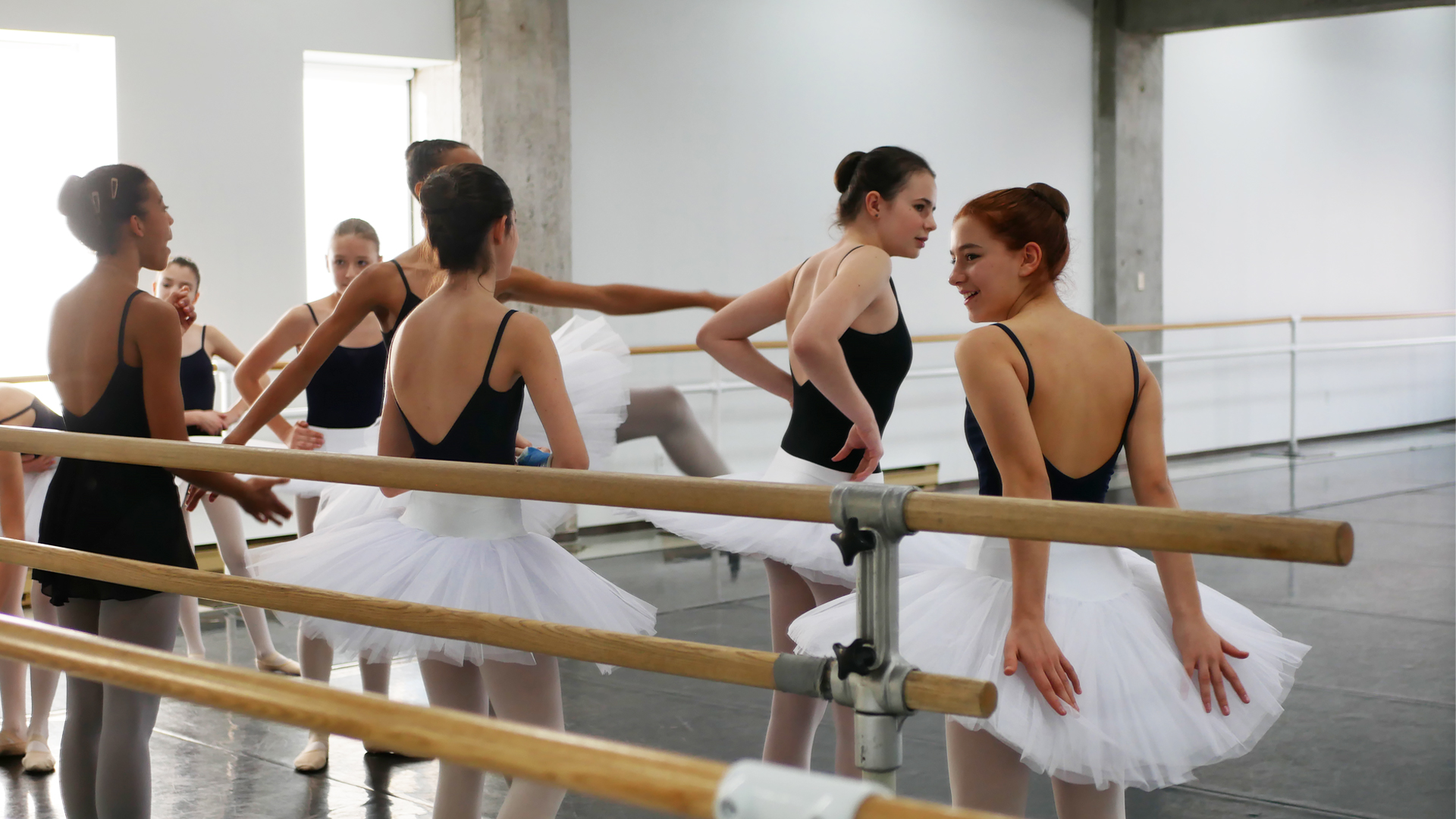 Classes and workshops
The program includes 6 hours of classes and workshops per day.
At least one ballet class and one theater class each day as well as the discovery of various dance styles or disciplines such as choreography, contemporary dance, hip hop, singing and choir!
Participants will be divided into 6 age groups:
Please note the age requirement is by September 30, 2022, we are ending the 2022-2023 school year with the day camp. Students will move to the next age group at the beginning of the school year in September.
6 years old / 7 years old (no experience required).
8 years old / 9 years old / 10 to 11 years old / 12 to 14 years old (1 year of ballet experience required).
Why choose this summer camp?
The dance and theater summer camp allows young people to be active while developing their creativity. The ballet technique offers a good balance between concentration and the pleasure of movement, while the theater allows for self-expression and the expansion of the imagination. These two disciplines combine perfectly to allow the children to discover themselves, gain confidence and feel good about themselves at the end of the day.
Registration
Registration is now closed.
Fees
Take advantage of the Early Bird rate!
Until April 14 - $750
From April 15 - $850
Payment options
In 2 installments: 50% at registration, 50% on June 16

Or in 3 installments: 40% at registration, 30% on May 16, 30% on June 16.
Childcare service
$25 per week for one period (morning from 8 to 9 am or afternoon from 4:30 to 6 pm)
$50 per week for both periods.
Family promotion
We offer a 10% discount for the registration of multiple children from the same family on the same invoice. (Certain conditions apply)
Required equipment
Dance attire: leotard (sleeveless), tights, ballet shoes and sneakers.
Comfortable clothing for other classes and workshops.
Reusable water bottle.
Cold lunch and snacks.
Cancelation policy

Terms and conditions to know

You may cancel your registration for day camp at any time under certain conditions. You will be charged a penalty only if your child has started attending the camp. The cancellation policy of the École supérieure de ballet du Québec complies with the Consumer Protection Act in effect in Quebec.

There are no fees or penalties for canceling before the start of the course, with the exception of service fee*, which are non-refundable.

You may cancel your registration during the day camp. In this case, you will have to pay the cost of the camp days up to the date of cancellation as well as a penalty corresponding to the smaller of these 2 amounts: $50 or 10% of the cost of the remaining camp value after cancellation.

To cancel your child's registration, you must send your request by email to [email protected].