Shows
Shows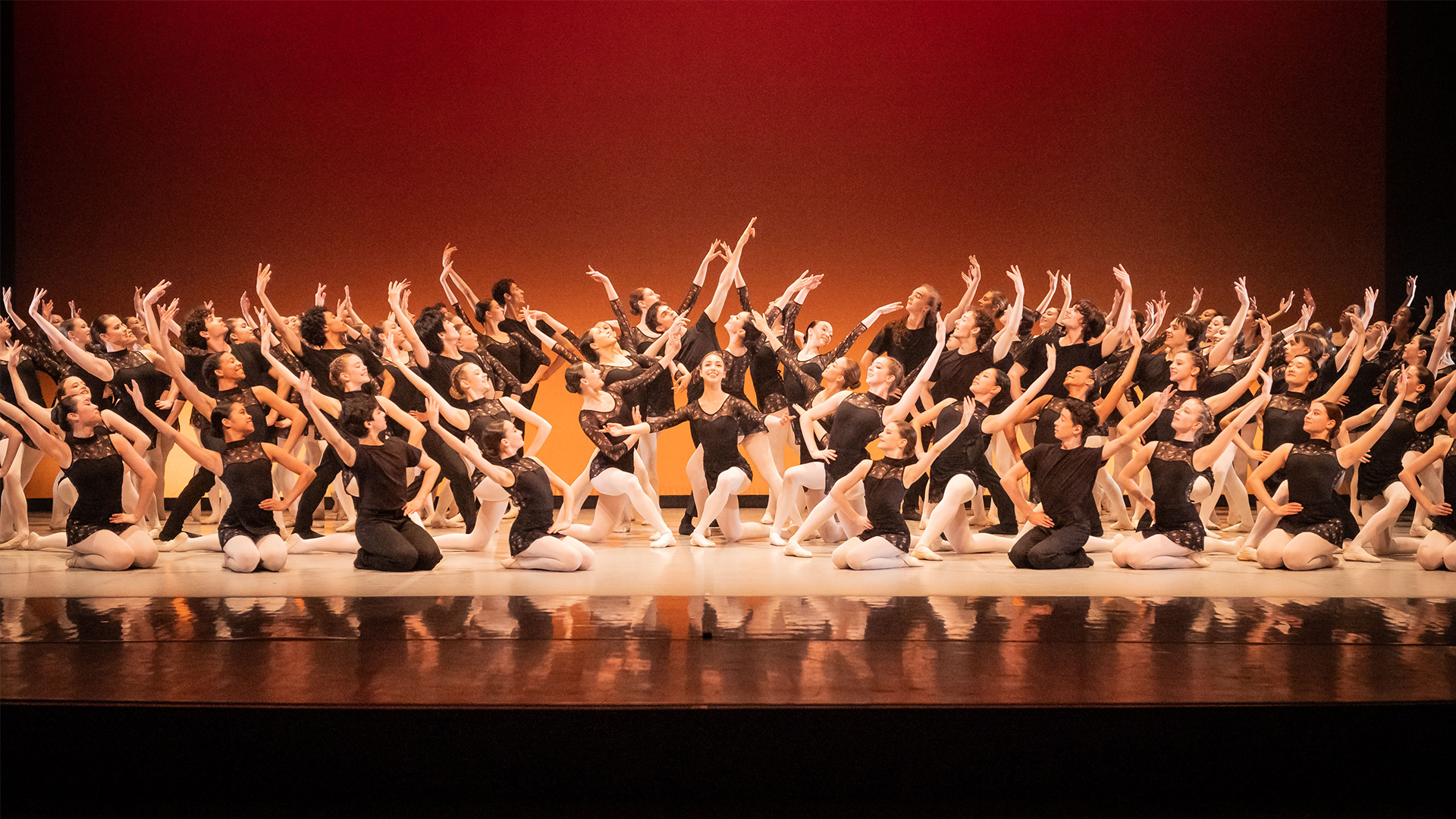 Corps de ballet 2023. Coda, by Anne Dryburgh and Sophie-Estel Fernandez © Maxime Côté
Previous shows
Prologue
May 31 and June 1 2023
École supérieure de ballet du Québec
In this show, the Junior 3, 4, 5 and 6 cycles of the professional division demonstrate the technical progression of their studio work over the past year, as well as performing short choreographies.
Corps de ballet
May 26 and 27, 2023
Salle Pierre-Mercure
This is the school's annual event where students of the Intermediate, Advanced and Superior cycles present the culmination of hours of work and rehearsals within their program. A great way to close their year of ballet at L'École supérieure!
Un finissant, un chorégraphe
April 22, 2023 Studio-Théâtre des Grands Ballets Canadiens, Édifice Wilder
A unique meeting between the graduates of L'École supérieure de ballet du Québec's professional division and renowned choreographers who, together, create original solos, the show Un finissant, un chorégraphe symbolically marks the passage to the professional world. Don't miss the chance to see our graduates in these personalized choreographies! In addition, you will see four pieces created by the Superior cycle students as part of the Apprentice Choreographer Project.
Colossus
March 8 to 11, 2023
Place des Arts, Salle Wilfrid Pelletier
64 students from L'École supérieure and L'École de Danse Contemporaine de Montréal gathered around this extraordinary project created by Stephanie Lake and presented by Danse Danse.
Casse-Noisette
December 9 to 30, 2022
Place des Arts, Salle Wilfrid Pelletier
The students of L'École supérieure selected during the auditions for the legendary ballet The Nutcracker join the Grands Ballet to perpetuate the magic of this long-awaited end-of-year show.