Our School
Our School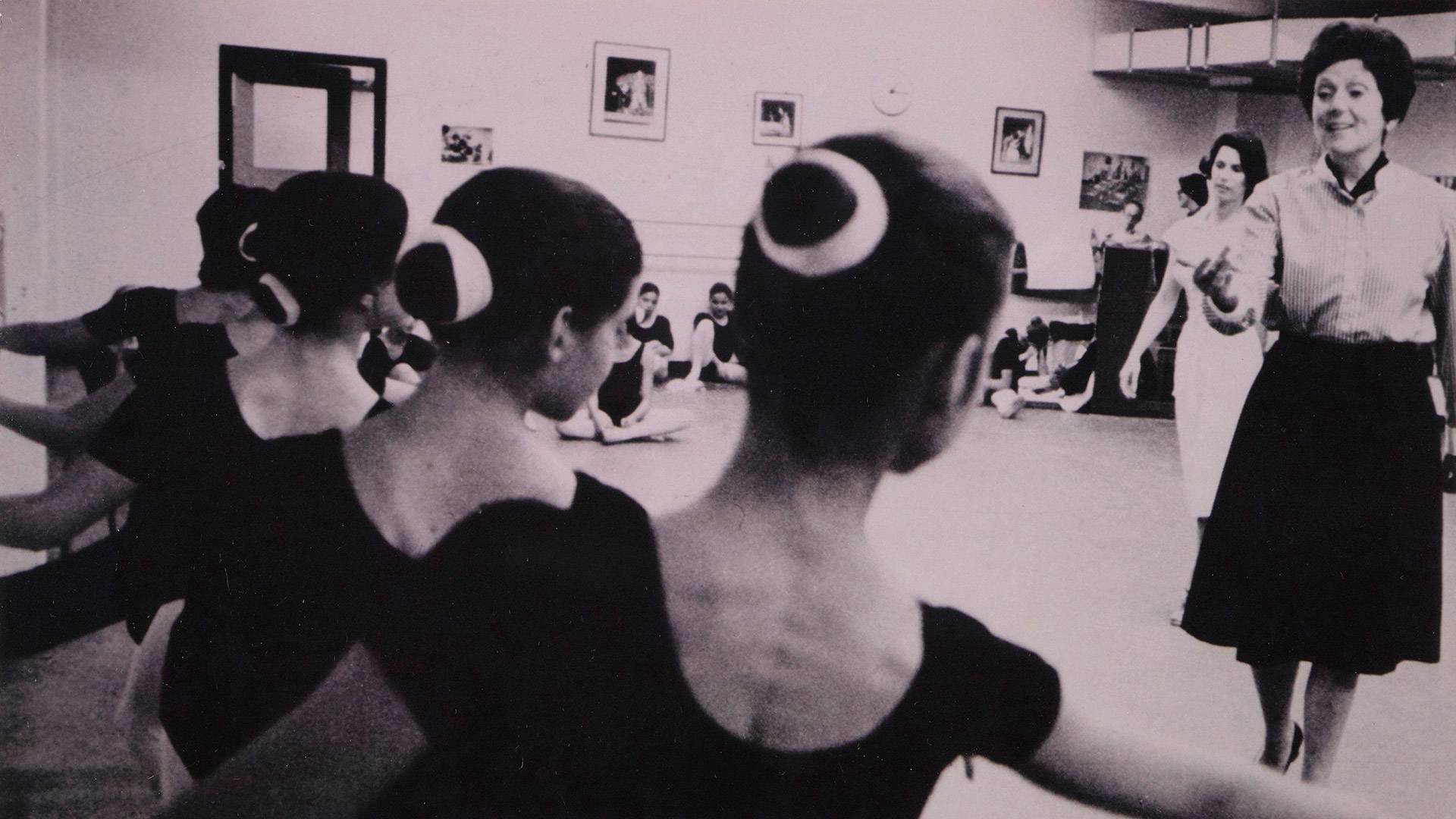 A class of Madame Chiriaeff
Ludmilla Chiriaeff
1924-1996 Native from Riga, Latvia, Ludmilla Chiriaeff (born Otzup) became a soloist at the Berlin Opera House at the beginning of the Second World War. She moved to Switzerland where she opened her first dance school. In 1952, she immigrated to Canada where she taught and choreographed for CBC French television. She founded the Ballets Chiriaeff, which became the Grands Ballets Canadiens. In 1966, she founded L'École supérieure. During her career, Ludmilla Chiriaeff received several honours, including the title of Companion of the Order of Canada, Grand Officer of the National Order of Quebec, the Nijinsky International Prize, the Governor General's Performing Arts Award and the Prix Denise-Pelletier, awarded by the Quebec government. She was named a historical figure by the Quebec government in 2022.
History and Mission
The origins of L'École supérieure de ballet du Québec date back to the early 1950s. Ludmilla Chiriaeff, dancer, choreographer and dance teacher arrived in Montréal just as the very first French-language television network was launched. While Madame Chiriaeff lost no time in applying her talent and energy to Radio-Canada's variety programs, she did not limit herself to the small screen. True to her pioneering spirit, she gave Québec society its first major classical dance company, establishing the Grands Ballets Canadiens, and L'École supérieure, its first national establishment dedicated to professional dance training. In 1966, at the request of the Québec Ministry of Cultural Affairs, Madame Chiriaeff incorporated L'École supérieure, which a few years later secured an independent charter.
In 1980, the parent institutions moved to the "Maison de la danse du Québec", located on Plateau Mont-Royal, in a major hub of artistic training.L'École supérieure established the Bibliothèque de la danse Vincent-Warren, which has become Canada's leading dance documentation centre.
When the Grands Ballets Canadiens moved to the Quartier des spectacles in 2017, L'École supérieure gets more space to develop its programs, which included the training of masters and piano accompanists, as well as recreational classes for children and adults.
Thanks to its long-standing affiliation with Les Grands Ballets Canadiens, many of its graduates have distinguished themselves with this major company, while others pursue their careers in classical and contemporary dance on the world's greatest stages.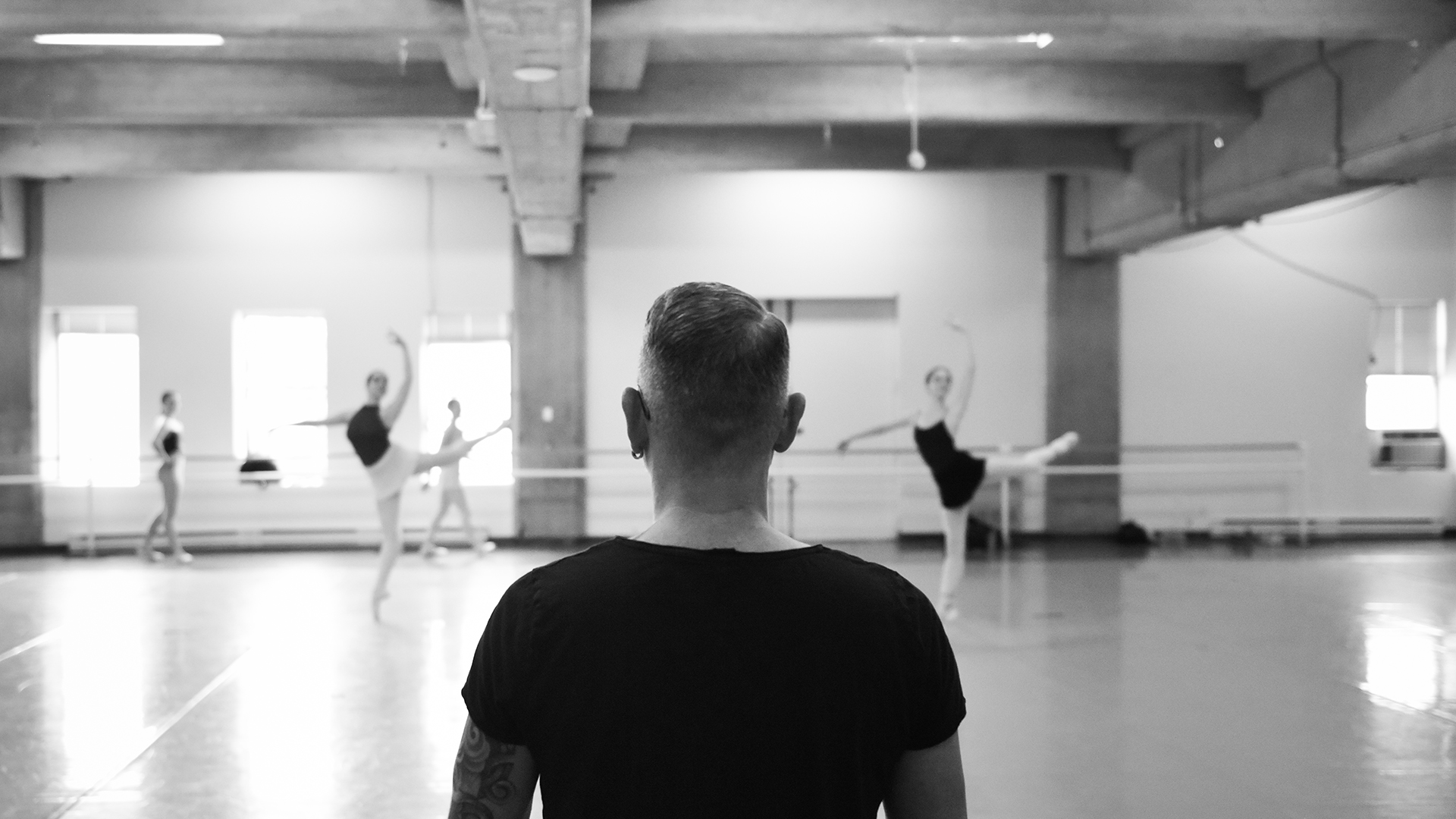 Artistic Philosophy
The personal evolution of our students is at the heart of our mission.
We value ballet as an ever-evolving tradition.
We believe it is important to nurture our students to develop their mind, spirit, and body in movement in order to respond to the demands of today's dynamic and expressive dance creations.
As choreography becomes borderless, we also believe that dance artists must be trained to be versatile, creative, and motivated to push the boundaries of the past. Just as choreographers today draw on multiple disciplines to create dance, at L'École supérieure we optimize learning so that each student will be able to embark on a journey where their talent will best be served.
We strive to foster our students to emerge as complete artists who are engaged, invested, passionate, and stimulated. As they develop autonomy with a professional focus, our students become independent learners and the architects of their own bodies and their continuing evolution.
Equity, diversity and inclusion
At L'École supérieure de ballet du Québec, achieving excellence involves the ability to attract and develop the best talent, exercising the utmost vigilance to remove barriers for the students, staff and others who dedicate part of their lives to the organization's mission.
L'École supérieure has always been intent on ensuring that its activities unfold, at all times, in a safe and healthy environment free of racism, discrimination and any other type of exclusion that could compromise the students' development and the growth of its personnel as well as that of volunteers involved with its various departments, its Foundation and the Vincent-Warren Dance Library.
Maintaining an environment where equity, diversity and inclusion are promoted and supported helps ensure the accessibility of L'École supérieure and offers everyone the possibility of developing their full potential, regardless of their ethnicity, phenotype, sexual orientation or identity, disability, origin or social background, among others.
L'École supérieure is aware that its commitment to equity, diversity and inclusion must be based on concrete actions along with ongoing reflection and dialogue. As a leader in professional dance training in our constantly evolving world, L'École supérieure believes that its influence and development are closely tied to its expertise in the field of dance as well as its knowledge of equity, diversity and inclusion.