Ballet Accompaniment
Ballet Accompaniment
Development Program for Musicians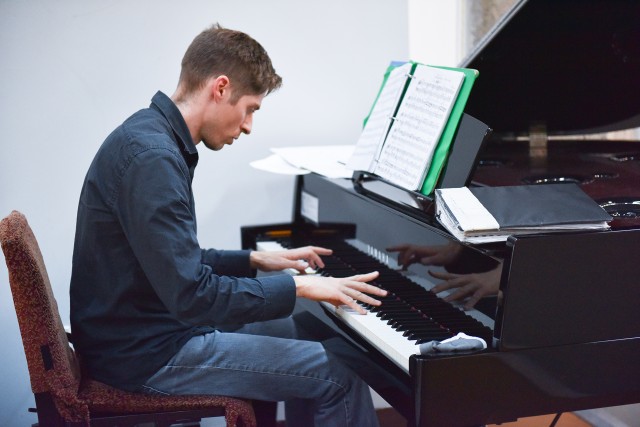 A flexible program adapted to each apprentice!
Accompanying a ballet class is an art form, one that requires a great deal of training and experience. This expertise is accessible through our ballet accompanist course that includes observation, theory and practice.
This training which can be taken in person or online, is accessible to pianists from all over the world!
We have trained musicians from all continents.
The training includes the following apprenticeships:
Introduction to ballet vocabulary
Definition of the musical structure of exercises

Strategies for communicating with ballet instructors
Organization of personal repertoire
Admission is possible at any time upon file review.
Each applicant must possess:
Proficiency in classical or jazz piano
OR
a college or university diploma in piano
OR
previous experience in ballet accompaniment.
The selected candidate will be invited for a short audition and an interview.
Contracts for both regular classes or replacements await successful candidates.
Several of the pianists we trained are working with us today:
Geoffroy Doyon
Oscar Da Silva
Ian Baird
Philippe Bortsov
Mayu Funaba
Juan Gamboa
Jean-Chrisophe Melançon
Antoine Rivard-Landry
Olga Trofanova
Thelonius Garcia