Children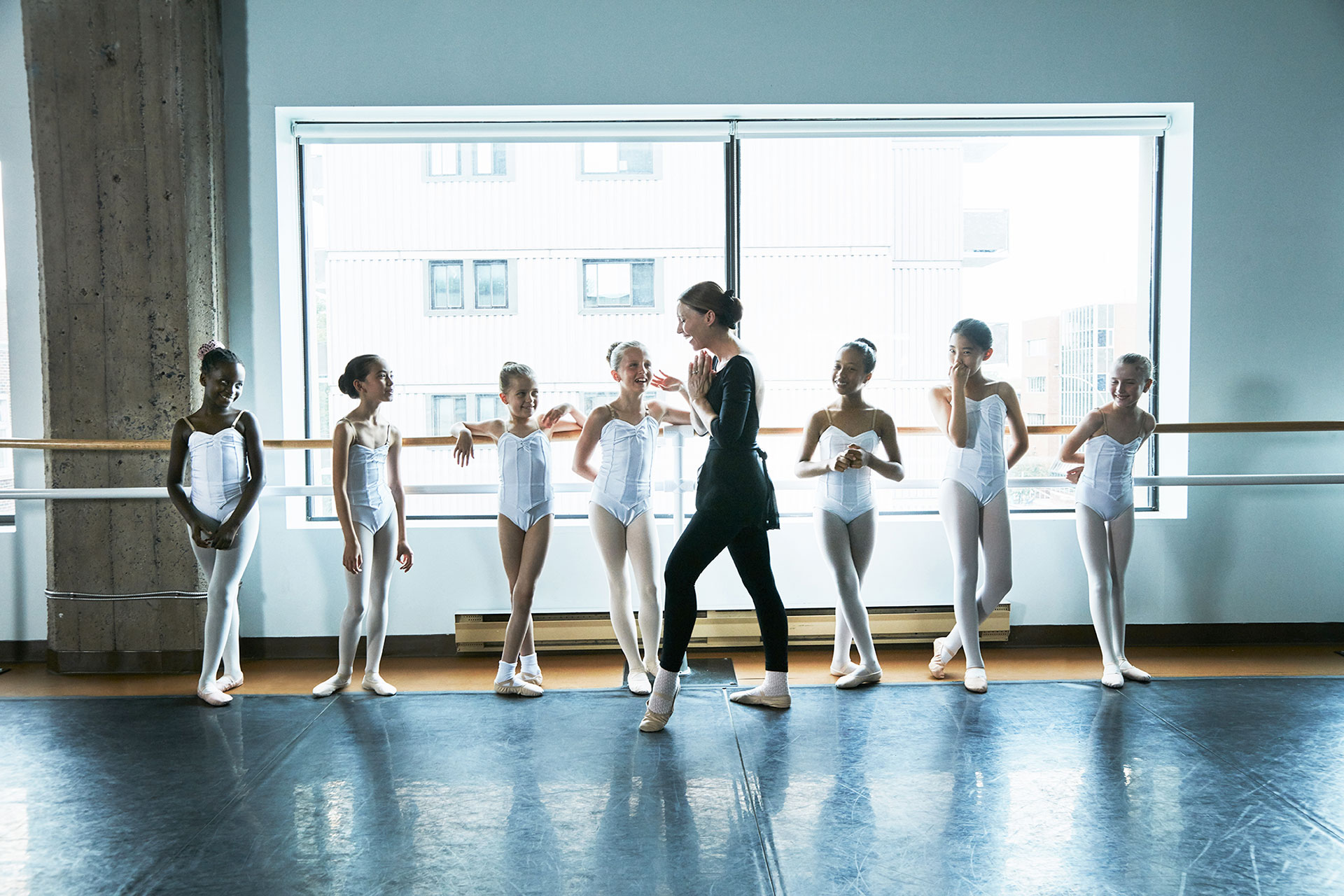 This fall, the recreational division courses continue in studio and online. Discover the know-how of experienced teachers, accompanied by professional pianists, in a friendly atmosphere.
For the first time, the recreational division is offering a program designed specifically for young people between the ages of 12 and 15 who want to deepen their passion for dance. For 5 hours a week, spread over three different days, they will not only do ballet, pointes, classical variations, but also contemporary dance through choreographic workshops.
Based on solid technique and focused on the joy of movement, all our classes aim to share the love of dance and work on musicality, flexibility, coordination and creativity for young dancers of all levels.
Registration for the fall starts on August 16 and the session begins on September 11.
For a hassle-free experience in studio, our Guide des normes sanitaires remains an essential reference. Our technical and pedagogical tips to help you take advantage of online courses will be sent to you by email.
If you have any questions, you can contact us at any time by email.