Petits pas de danse
Petits pas de danse
To discover the world of classical dance, whether at school or with family, L'École supérieure offers Petits Pas de danse, a program full of educational and fun activities for children and teenagers.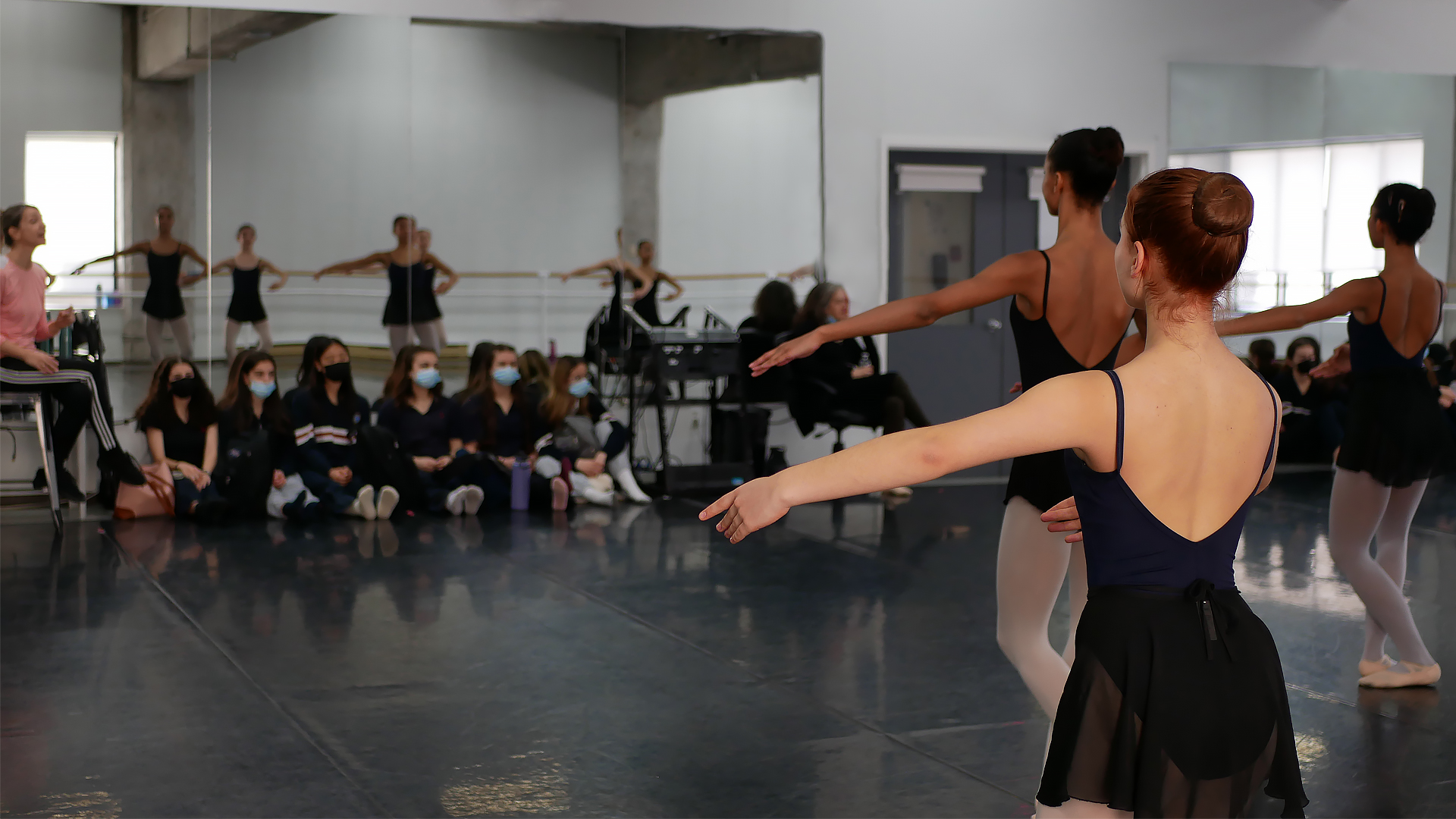 Visit the Maison de la danse du Québec Ludmilla-Chiriaeff
Just a few steps from the Laurier metro you will find the studios of L'École supérieure and its costume room, as well as the Vincent-Warren Dance Library. School groups can take part in a guided tour, as well as in one introductory class designed specifically for them. Free activities, but limited spots!
Are you interested in this activity?
School Matinee
School groups can attend an hour-long performance of Corps de ballet, the annual show of the professional division's interpretation program Salle Pierre-Mercure du Centre Pierre-Péladeau de l'UQAM.
Please note that the next school matinee will be in 2024.