Adults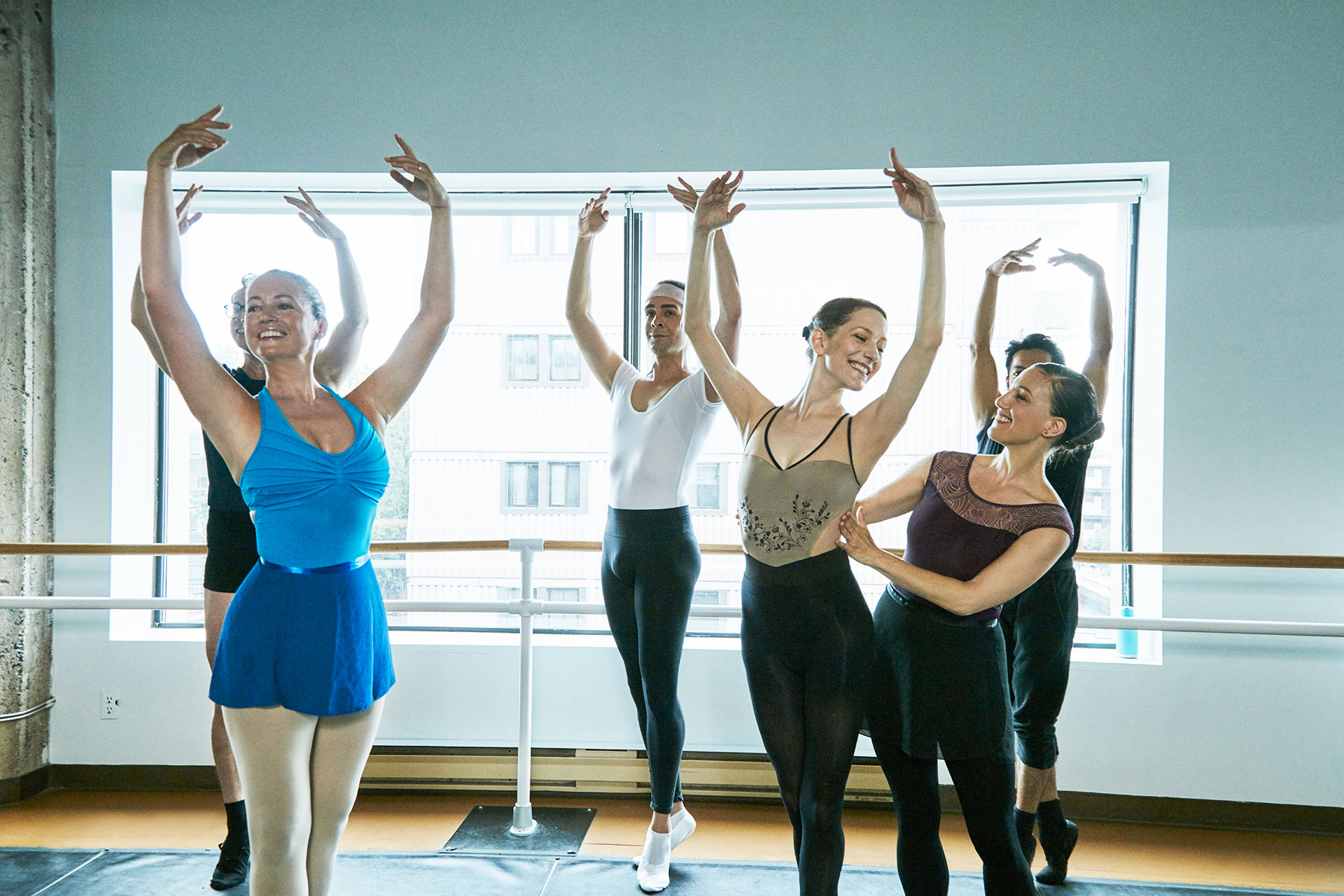 Come share the joy of dancing with us!
Discover our ballet classes for all levels, as well as our studio pointe classes. This fall, some courses will be offered online, such as ballet fitness, while others, such as Pilates and flexibility, will be taught co-modally for more flexibility. The fall session has started on September 10.
Schedule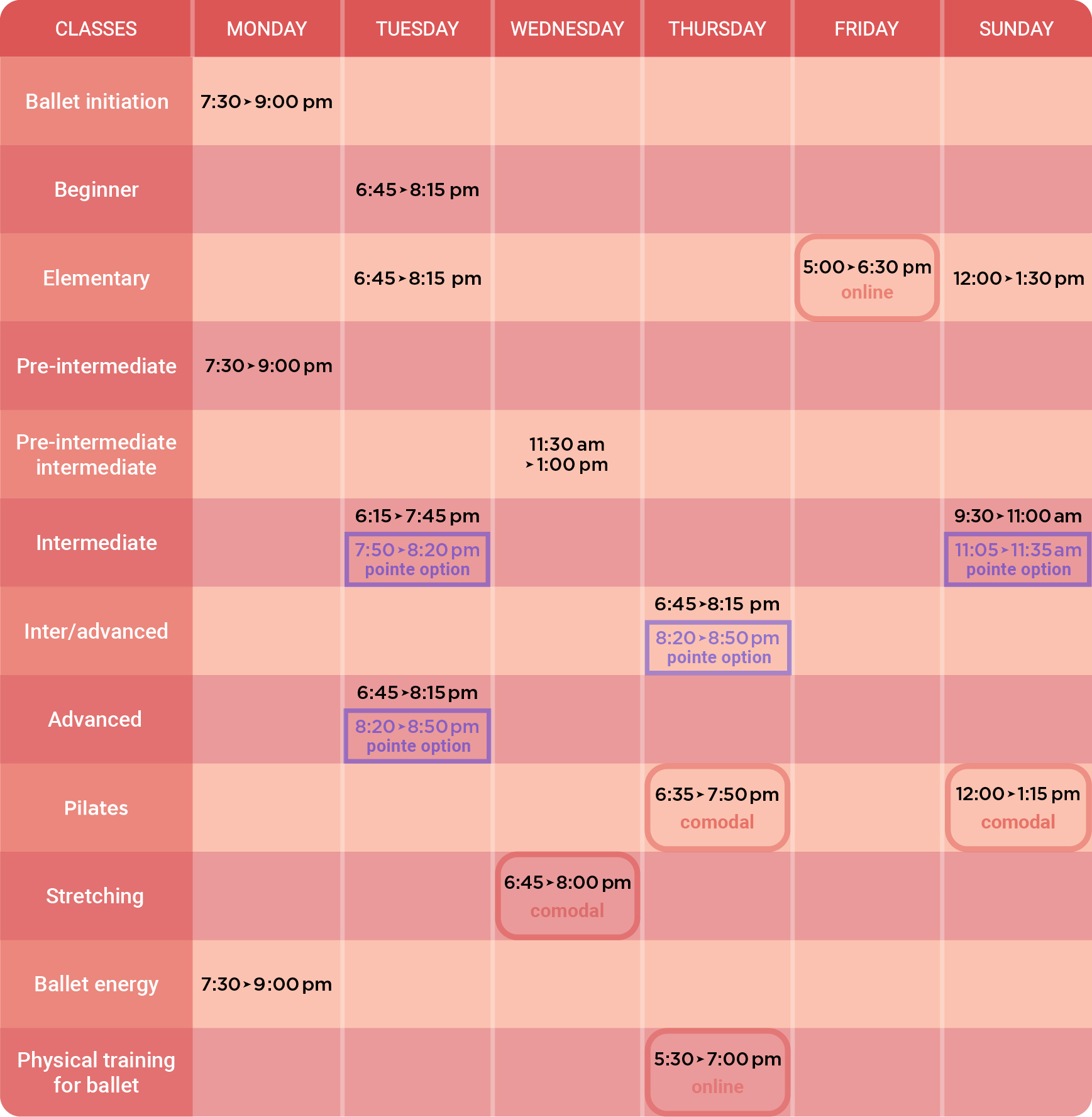 Find all the details about our classes and our sales conditions on the Amilia platform. Feel free to contact us by email for any additional information.