Services
Services
The Professional Division's Performance Program aims at the integral development of the student morphological, psychological, artistic, technical and academic spheres.
To increase the student's autonomy and healthy lifestyle, L'École supérieure provides a range of services that allow him to become both a complete artist as well as an athlete, a responsible citizen and an educated person, knowing how to give back to his community.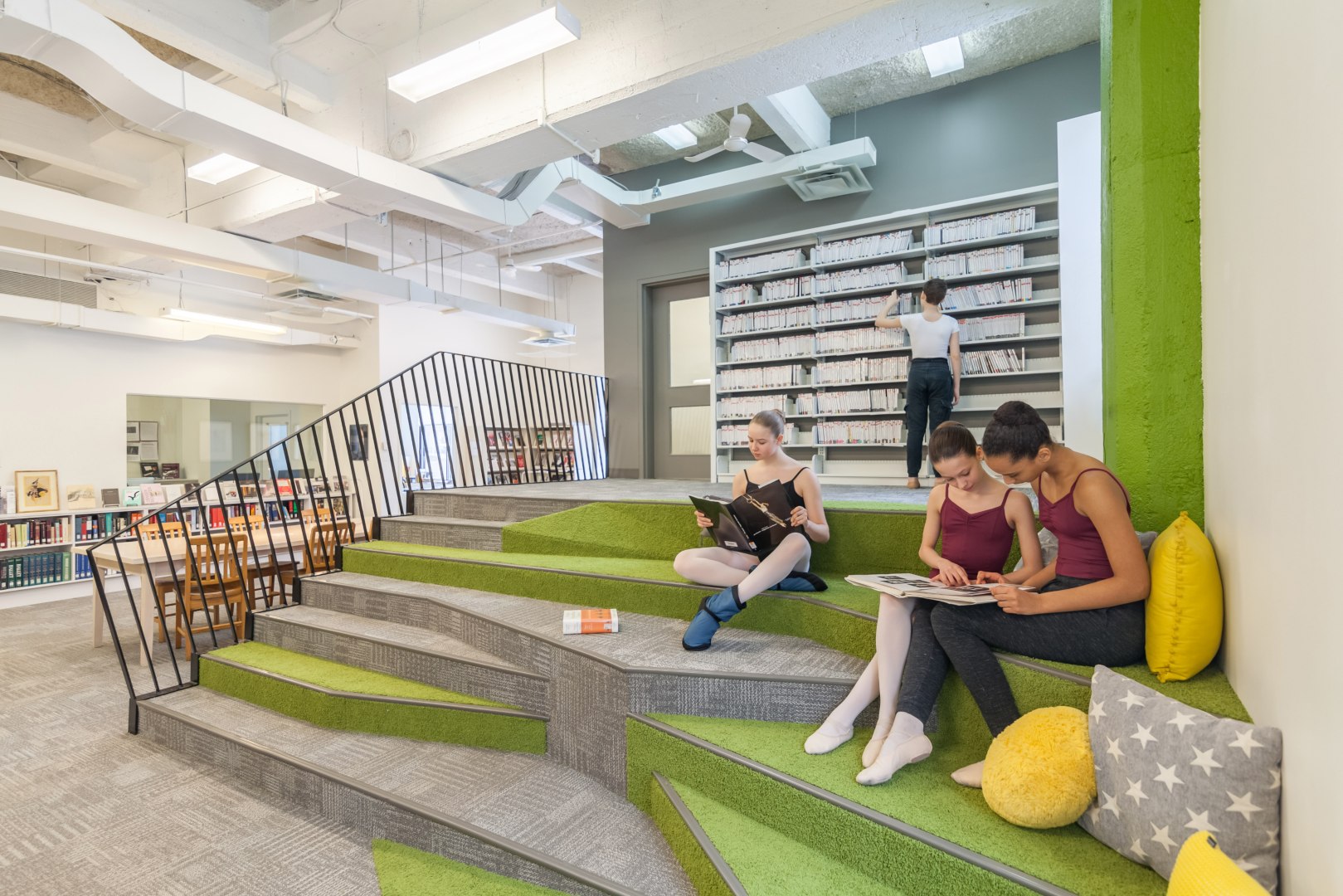 Bibliothèque
L'élève a accès au sein même de la Maison de la danse du Québec Ludmilla-Chiriaeff à la Bibliothèque de la danse Vincent-Warren, laquelle détient la plus remarquable collection spécialisée en danse du Canada et l'une des plus importantes dans le monde.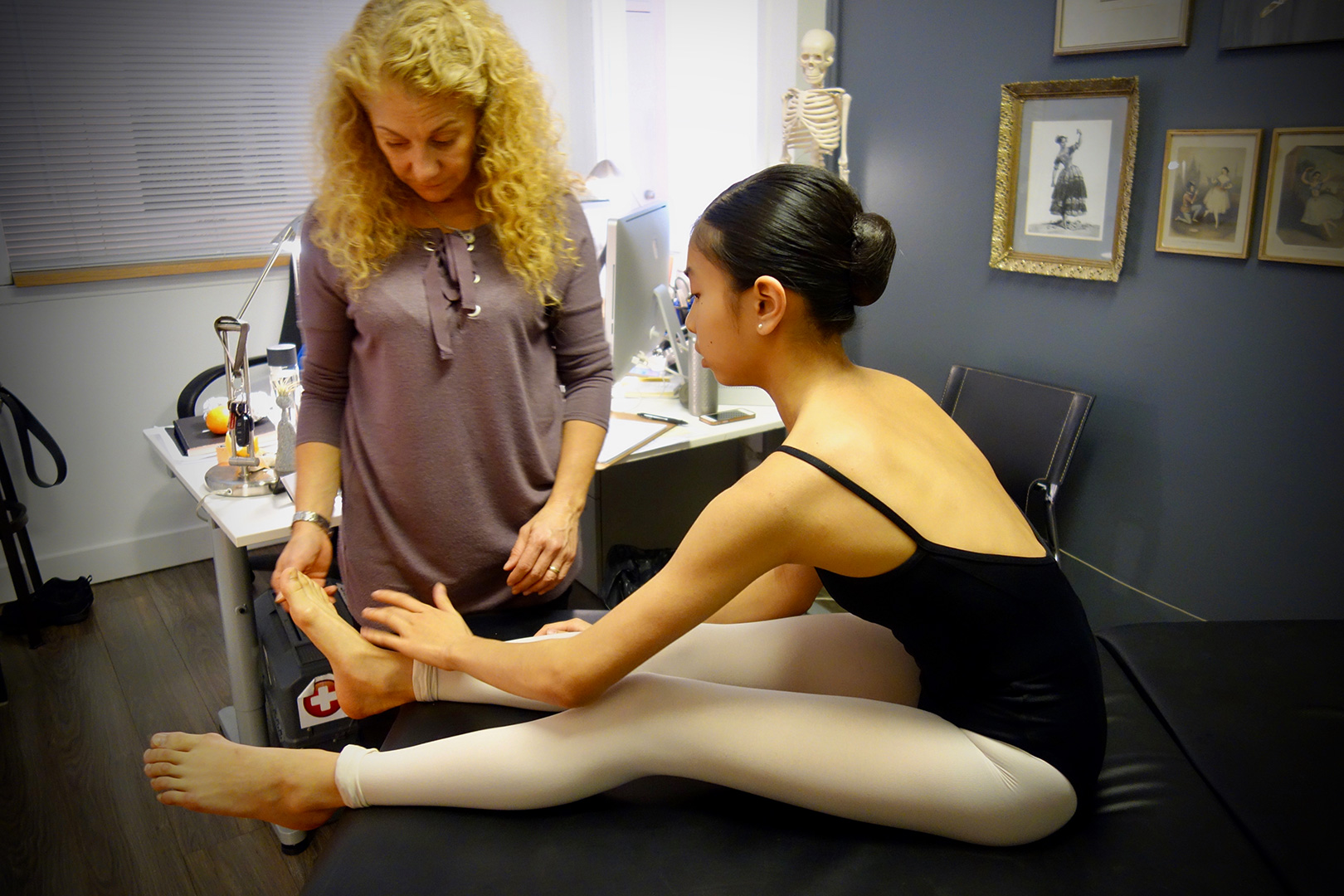 Health
L'École supérieure pays great attention to students' prevention of injuries and eating disorders. Therefore, it offers a health service, which aims to better manage injuries or discomfort that can occur during intensive training such as that of the professional program. The person in charge of the service guides and particularly accompanies the student and his parents in the partnerships with professionals recognized for their expertise in dancers' evaluation and treatment.
Thanks to a partnership with Kinatex, experienced physiotherapists with specialized training to treat young dancers come weekly to L'École supérieure for preventive consultations, at the request of the artistic direction, a professor or the head of the health department. In case of emergency, the student can also get an assessment appointment within 48 hours.
Housing Options
L'École supérieure relies on its partners to accommodate students from outside Montreal. The Pensionnat du Saint-Nom-de-Marie welcomes young students Sunday evening to Friday morning, while the student residence of the National Circus School is open 7 days a week (limited spaces available).
Financial Support
Each year, the Foundation of L'École supérieure de ballet du Québec awards scholarships for excellence and support grants covering the dance program fees and, for some, the tuition fees of partner institutions. A student receiving a support bursary may be asked to take part in the activities organized by L'École supérieure and its foundation.