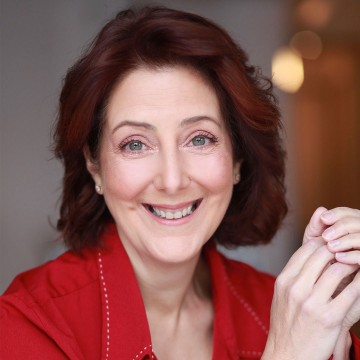 Monik Vincent
Monik Vincent's dance career began in the seventies when she joined l'Ensemble national de folklore Les Sortilèges as a dancer, coach, choreographer and artistic assistant for 12 years. She then became artistic director of Ensemble folklorique Mackinaw in Drummondville while also working for many years as choreographer and host for Le Mondial des cultures. She trained in theatre and singing and later completed her diploma from L'École nationale de l'humour in 1998.
For the television industry, she is called upon to choreograph for many prestigious different galas such as L'ADISQ, Les Prix Gémeaux and Artis and held the title of chief choreographer for Le match des étoiles at Radio-Canada from 2005 to 2009. On stage, she collaborates especially with Denise Filiatrault, Juste pour Rire, l'Opéra bouffe du Québec, le Théâtre Le Clou, and Le Rideau vert.
Monik Vincent participated in movie productions such as Maurice Richard, television series (Toute la vérité, Les Boys, Les Bougon, Minuit le soir, etc.) and many advertisements. She also appeared in the musicals Sister Act and Grease, in Montréal, Québec, Gatineau and Trois-Rivières and frequently hosted shows and special events.
Having taught for over a decade character dance for many years at L'École supérieure, she joined once more as a regular member of the faculty in 2019.