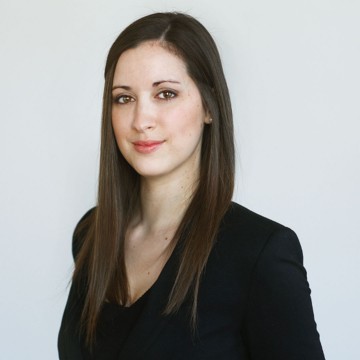 Sophie-Estel Fernandez
Trained at L'École supérieure de ballet du Québec, Sophie-Estel Fernandez danced with the Jeune Ballet du Québec as well as with Les Grands Ballets Canadiens for their production of The Nutcracker, before joining Les Ballets Jazz de Montréal with whom she travelled the world for more than three years. She has worked with renowned choreographers including Crystal Pite, Aszure Barton and Mauro Bigonzetti.
She has taught classical dance at L'Académie de musique et de danse internationale du Domaine Forget, as well as to athletes of the Gymnix women's artistic gymnastics club. Since 2011, she creates and teaches at the Professional division of L'École supérieure de ballet du Québec, where she is also responsible for artistic productions and the apprentice choreographers project, which she initiated.
Sophie-Estel's choreography has been presented as part of L'École supérieure's annual shows at Salle Pierre-Mercure, during the 50th anniversary of Place des Arts, the 20th anniversary of the Festival Vue sur la relève, in children's concerts with L'Orchestre symphonique de Montréal, and as part of the creation week with the students of the National Circus School.