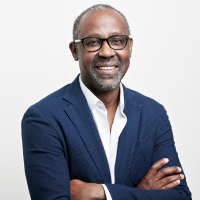 © Alex Paillon
Alix Laurent named President of l'ADÉSAQ
L'École supérieure de ballet du Québec is delighted to announce the appointment of its Director General, Mr. Alix Laurent, as President of the Association des écoles supérieures d'art du Québec (ADÉSAQ). He succeeds Mr. Yves Rocray, Executive Director of the École de danse contemporaine de Montréal, who held this position for three consecutive years. It is in a spirit of continuity of the work accomplished that he takes the torch of the presidency:
"Quebec is endowed with great art schools of which we can be proud. As the pandemic comes to an end, it is more essential than ever to recognize their contribution to the country's artistic vitality and the essential role they play in the overall ecology of the arts and culture sector. At ADÉSAQ, we will continue to work hand in hand to provide young people with the best conditions for learning and success."
Alix Laurent, ADÉSAQ's President
L'ADÉSAQ's mission is to promote dialogue and the sharing of ideas, experience and expertise between its members, thereby furthering their development and the advancement of professional training in various artistic disciplines in Quebec. L'ADÉSAQ acts as a catalyst to the network's driving forces. Its activities based on exchanges and dialogue have led to the realization of various projects and training activities aimed at improving practices within the organization as well as the advancement of higher education in the artistic disciplines of its members.