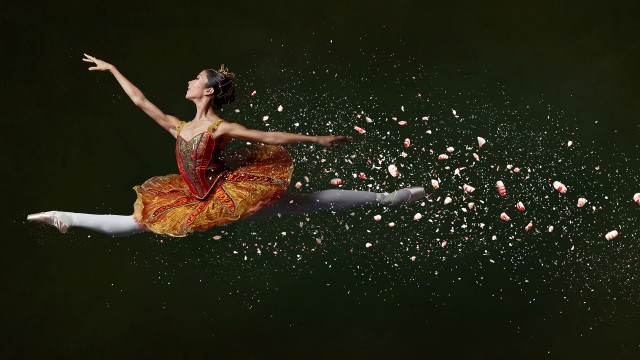 Photo credit : Félix Renaud
Auditions for The Nutcracker | Children
Montréal, August 9, 2022 – Les Grands Ballets are happy to hold auditions on September 8, 2022 for the roles of Children of the Party (Boys), Mice and Rats in The Nutcracker, in association with L'École supérieure de ballet du Québec. Children chosen for the various roles will participate in presentations of The Nutcracker from December 9 to 30, 2022 at Salle Wilfrid-Pelletier in Place des Arts.
Date: September 8, 2022
Lieu: L'École supérieure de Ballet du Québec's studios
4816, rue Rivard (Laurier metro station)
Montreal
Audition schedule - September 8
5:00 PM - 6:15 PM MICE: girls and boys aged 7 to 10 years old preferably measuring around 1,20 m (3'9'')
6:30 PM - 7:00 PM CHILDREN OF THE PARTY - BOYS: aged 8 to 12 years old measuring between 1,22 m (4') et 1,52 (5')
7:15 PM - 8:00 PM RATS: girls and boys at least 14 years old measuring between 1,50 m (4'9'') and 1,75 (5'8'')
Technical requirements
Experience in dance is strongly recommended to meet the requirements of the different roles. Ages and different sizes are provided for information only in order to correspond to the restrictions imposed by both the choreography and the production.
A proof of a complete vaccination (2 doses) against COVID-19 will be required.
Information
Registration is not required. Candidates must be at the audition for the chosen role at the location and time indicated above at least 30 minutes prior to the audition, with a parent or a person responsible for them. The rehearsal schedules will be shared after the selection.
Contact
Les Grands Ballets Canadiens T. 514 849-0269 C. [email protected]