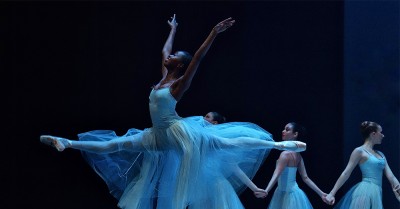 © Michael Slobodian
Black History Month: let's be proud of our ballet success stories!
By Alix Laurent, General Director of L'École supérieure de ballet du Québec
For many years, February has been Black History Month (BHM). Introduced in 1926 by Carter G. Woodson, an American, BHM is now celebrated throughout Québec, as well as elsewhere in Canada and, especially, in the United States. A period of commemoration, it provides us with an opportunity to showcase passionate Quebecers who, beyond the colour of their skin, stand as examples of perseverance and success. We know and adore great Quebecers such as tennis player Félix Auger Aliassime, writer Dany Laferrière, or pediatric hematologist Dr. Yvette Bonny, who performed the first bone marrow transplant in Québec. Today, I would like to speak to you about another great success, of which we, at L'École supérieure de ballet du Québec, are quite proud. Her name is Tatiana Lerebours and she is the first Quebecer of Haitian origin to be a professional dancer with the Grands Ballets canadiens (GBC).

Tatiana Lerebours at L'École supérieure in 2011 and 2020 © Michael Slobodian
At a young age, Tatiana would set off alone from Montreal North to study dance at L'École supérieure. She first attracted the attention of teacher Christine Williams who was responsible for the recreational program. A few years later, as the Artistic Director of L'École supérieure, Anik Bissonnette saw to it that Tatiana's natural talent could fully blossom in our institution's rigorous, exciting and unique environment. Like most of the youngsters who studied with her, Tatiana most likely encountered a number of difficulties and experienced highs and lows in this artistic world where the body is like a diamond that must be polished daily. But since her talent had always been fuelled by her dream of dancing professionally, thanks to bursaries from L'École supérieure's Foundation, we made sure she was free of the financial realities that could have slowed her journey.
The reason I am telling you Tatiana's story is that there was a time when a talented young girl with her skin colour could never have been admitted to a major school, much less danced with a major dance company. Classical ballet, which originated under the reign of Louis XIV, was the exclusive domain of nobles, aristocrats, and royalty. Until the turn of the 21st century, it was a field dominated by a concept of "white" European beauty and purity. As a result, it had long closed its doors to black people. This is why, in an effort to counter the horrid barriers of racism, some of the major dance schools and companies in the US were established by Blacks. They included the Alvin Ailey American Dance Theater founded in 1958 and the Dance Theatre of Harlem, which was established in 1969. These dark times in our history must never be forgotten. However, while conscious or unconscious prejudice may still exist, today it is important to recognize that the world has changed. This magnificent art form, which is ballet, becomes all the more useful when it brings artists together on the same stage, regardless of the colour of their skin. Talent must remain the only criterium that really counts!
For a number of years, the GBC has welcomed, in its studios, a new generation of dancers, including a few Blacks trained at L'École supérieure. It should be noted that the path to the company remains as demanding as ever and all of its artists must overcome the same difficulties. While we recognize that much remains to be done, the doors to the world of classical dance are opening and many past barriers are dropping. The colour of one's skin can no longer bar access to dance training of the highest level or prevent a dancer from being part of a major dance company performing on stages here or around the world.
I like to believe that, almost 18 years ago, my face was not taken into consideration when L'École supérieure selected me as its General Director. I don't think that, back then, members of the board of directors had any idea of the strategic impact that move would have in 2023. But the fact is that, in spite of myself, I am part of these changes that show everyone that our world is evolving and that all of us have a responsibility to make it a better place.
---
About Alix Laurent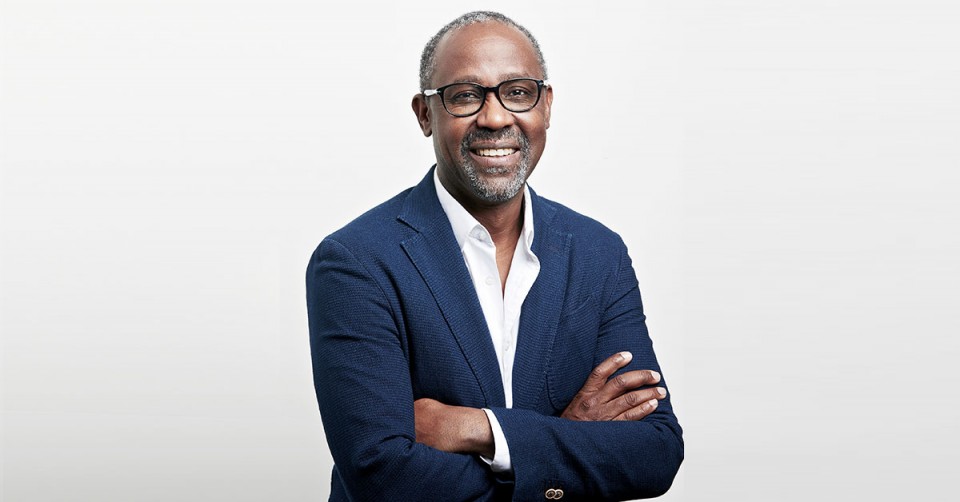 Alix Laurent has been active in the cultural sector for more than 25 years and has served as General Director of L'École supérieure since 2006. A major defender of diversity and intercultural relations, he has been one of the main instigators of Black History Month in Québec, founding Action Week Against Racism and the Montreal Human Rights Film Festival. Highly involved in the cultural sector, he currently sits on the Board of Directors of the Conseil des arts et des lettres du Québec (CALQ) and chairs the Board of the Association des écoles supérieures d'art du Québec (ADÉSAQ).
About L'École supérieure de ballet du Québec
L'École supérieure de ballet du Québec has made it its mission to train dancers and creators meeting the highest criteria in the world of professional dance and, in the process, promote the recognition, outreach and development of dance. Founded in 1952 by Ludmilla Chiriaeff and incorporated in 1966 at the request of Québec's Ministère des Affaires culturelles, it is the standard in Québec for teaching and professional training in the field of classical dance.