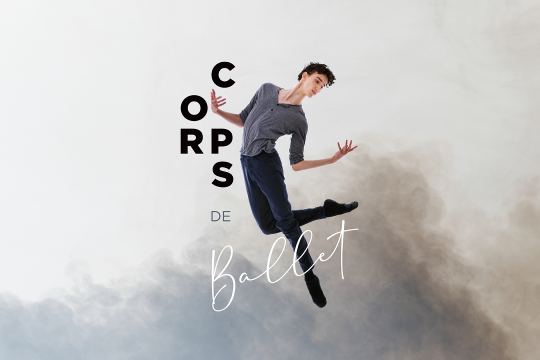 Photo credit : Michael Slobodian
Corps de ballet, open sky on the world
The professional division of the École supérieure de ballet du Québec is eager to make its grand return to the stage! After two years of confinement, and at a time when world peace is in peril, the 2022 Corps de ballet performance will be an ode to intercultural connections and openness to the world.
May 20 and 21 | Salle Pierre-Mercure du Centre Pierre-Péladeau de l'UQAM
Nearly a hundred students of all origins will take the stage for seven dance pieces: Echad Mi Yodea, by Israeli choreographer Ohad Naharin, one of the world's top contemporary choreographers; Concerto Barrocco – 1stmovement, a powerful work created in 1941 by choreographer George Balanchine, set to a magnificent Bach concerto; Bright Grey, by Dutch-born choreographer and École supérieure teacher Gaby Baars; Courtepointe, a medley of folk dances from Romania, Israel, Italy, Ireland, Poland and Quebec arranged by Monik Vincent as a tribute to local and distant cultures; and original choreographies by Sophie-Estel Fernandez, Muriel Valtat and Charles-Alexis Desgagnés.
This in-person show is a unique opportunity to discover the incredible talent of the École supérieure's young dancers and take part in a celebration of the unifying power of dance.
To purchase your tickets, visit our
Show
page