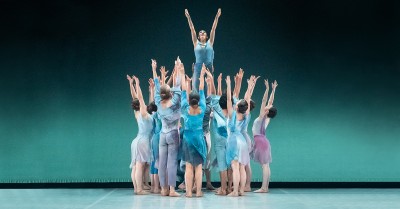 Seascape, Corps de ballet 2023 © Maxime Côté
Seascape at Ocean week
When dance meets science... new opportunities arise! Following the presentation of Seascape on stage at Corps de ballet, L'École supérieure was invited to present a webcast of the piece as part of Ocean Week.
Created 40 years ago by Judith Marcuse for Les Grands Ballets Canadiens, the ocean-inspired work has been widely acclaimed both in Canada and abroad.
In addition to the students' performance, the webinar includes a discussion with the artistic team: Judith Marcuse, Beverley Aitchison and our students Ève Dupuis and Léo Lussier, moderated by marine biologist and science popularizer Lyne Morissette. The webinar is available for replay and, exceptionally, the recording of the piece is also online on our Vimeo account.