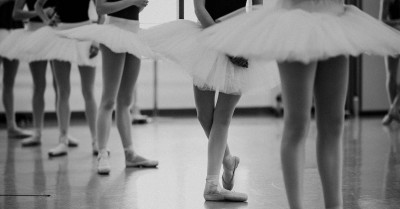 © Tsikimamy photographie
Were you at L'École supérieure?
The 100th birthday of Madame Chiriaeff (January 2024) and the 60th anniversary of L'École supérieure de ballet du Québec (2026) are coming up. Eager to make them joyful times of gathering and festivities, L'École supérieure is now looking for its alumni and graduates. Your answers are also welcome if you studied at one of our affiliated schools (Pierre-Laporte, Académie des Grands Ballets...).
What have you been up to?
We can't wait to find out! We would like to highlight those who have been part of our professional division by creating a dedicated web page on our esbq.ca website*. Whatever your profession is today, we are interested in hearing about all experiences and careers!
Fill out our form to indicate your interest in :
participating in our celebration activities;
reconnecting with your old classmates;
being named on our website;
receiving information about our projects.
Help us find your classmates from back in the day! We need your help to find as many people as possible who have walked through our doors. Spread the word to your old classmates.