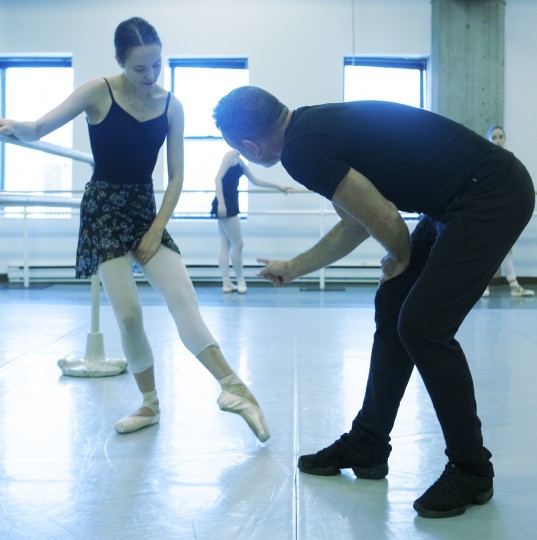 photo: Peter Morneau
A New Internship for Teachers
The professional division of L'École supérieure offers this summer a brand new course open to all Quebec ballet teachers who wish to improve their skills.
An intensive training course in classical dance is offered from July 10 to 12, including notions of technique, psychopedagogy and musical work.
"Offered in our studios at La Maison de la danse Ludmilla-Chiriaeff, this workshop will not only deepen certain aspects of ballet instruction, but will also take advantage of the enthusiasm and spirit of emulation that characterize summer time," said Christine Williams, Associate Director of the Education Program and Regional Partnerships.
Curious professors will also be able to take part in an observation internship, which will see the work of the regular faculty of L'École supérieure as well as guest professors of international renown. In addition to Beverley Baggs, a teacher from South Africa who has worked extensively as a ballet mistress in Western Canada, and Jean-Paul Schneider, of l'Opéra de Paris, will teach students in the professional division.