Junior Cycle
Junior Cycle
The junior cycle is the first cycle to the professional division in classical dance performance. It emphasizes excellence, a glimpse of self-transcendence and pleasure in movement.
Classes take place after school, starting at 4:30 pm, and Saturdays.
Level

Age as of September 30

Day

Hours

Hours / weeks

3

8 years old

Tuesday
Thursday
4:30 - 6:30 pm
4:30 - 6:30 pm

4

4

9 years old

Tuesday
Thursday
Saturday
4:30 - 6:30 pm
4:30 - 6:30 pm
9:15 - 11:55 am

6h40

5

10 years old

Monday
Wednesday
Friday
Saturday
4:30 - 7:00 pm
4:30 - 7:00 pm
4:30 - 7:00 pm
9:00 - 12:15 am

10h45

6

11 years old

Monday
Wednesday
Friday
Saturday
4:30 - 7:15 pm
4:30 - 7:15 pm
4:30 - 7:15 pm
9:00 - 12:15 am

11h30
Courses include among others :
Ballet
Creation
Dances of the world
Physical training
Evaluated each year, the student must meet set objectives and comply with established requirements to be promoted to the next level or to continue on to the intermediate cycle. Otherwise, he can opt to continue to dance in the recreational division.
Admission
Candidates, with or without a background in dance, must be between 8 and 11 years old by September 30, 2021.
Auditions in Montreal
Date to determine
No latecomers
Parents will not be allowed to watch the audition. The results will be communicated later.
Selection criteria
Composed of the artistic director and teachers of L'École supérieure, the jury evaluates the following criteria:
Coordination
Flexibility
Musicality
Expression
Process
1. Prepare two photos
A portrait
A full-length photo, arms against the body
3. Make a payment of $45
Credit card or electronic check
Outfit
Girls
Dance leotard
Pink tights
Ballet slippers and pointe shoes (if applicable)
Hair bun
Boys
White T-shirt
Black shorts or tights
Ballet slippers
Summer Intensive
June 27 to July 8, 2021
The Summer Intensive is mandatory for new candidates and students that are already registered in the Junior Cycle. For two weeks, students can experiment other types of dance and experience intensive training, like professional dancers! An open class and short presentations to parents are held on the last day of the summer intensive program.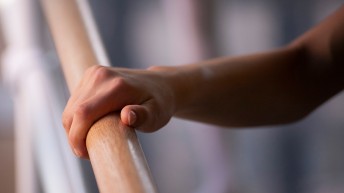 Miya
Miya is always really happy to go to her ballet classes. She feels like it's the perfect training for her aptitudes (she's 8 years old).
Lire le témoignage complet
Services and scholarships