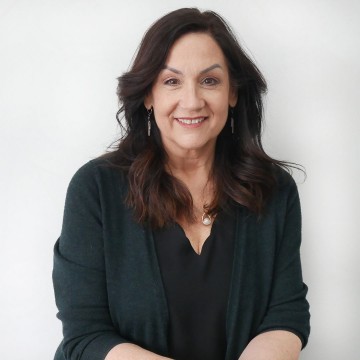 Beverley Aitchison
Teaching by concepts and integrating them through pedagogical building blocks, also proved instrumental in contributing to an increased autonomy, creativity and critical sense in the students, which better positions them to respond as contributing artists.
Raised in Toronto, Beverley Aitchison was trained at the National Ballet School of Canada and the Royal Winnipeg Ballet School. After dancing on the west coast with the Pacific Ballet Theatre and the Judith Marcuse Dance projects, she completed her teacher training at NBS with an arts grant from the Canada Arts Council for advanced educational studies, graduating with distinction. She holds the Licentiate teaching certification and advanced diploma in the Cecchetti method with honours and distinction. During this time in Toronto, Beverley also taught at George Brown College and co-founded the George Brown College youth dance company.
Upon completing her diploma, Beverley returned to Vancouver to work as ballet mistress for the Judith Marcuse dance company. Beverley has also been a visiting teacher and ballet mistress in Hong Kong, Singapore, China, England, Portugal and across Canada.
In 1995, Ms. Aitchison was invited to join the faculty of L'École supérieure where she was a full-time teacher for eleven years. She was also involved in many pedagogical projects for the school including choreography, teaching conferences, co-authored training program curriculum, and developped the initial health and injury management program.
Since completing her master's degree in dance at the Université du Québec à Montreal, Beverley has taught classes for the Ballets Jazz de Montreal, Cas Public, Compagnie Marie Chouinard, O Vertigo, Cirque du Soleil and Springboard Danse Montreal.
In 2010, Ms Aitchison returned to L'École supérieure where she was appointed the position Associate Director of Programs.