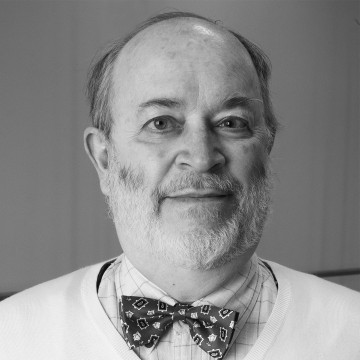 Charles Dallaire
Dr. Dallaire a poursuivi une double carrière en tant que pianiste et clarinettiste.
Au piano il a joué pour les classes de danse dans les meilleurs studios de Montréal, d'Ottawa et de Vancouver. Il a aussi été « staff pianist » au Victorian College of the Arts ainsi qu'au National Ballet School, à Melbourne en Australie.
À la clarinette il a joué avec plusieurs orchestres au Canada, en Australie, en Hongrie ainsi qu'au Koweit. La musique de chambre tient une place spéciale dans son cœur et lui permet d'exprimer de façon personnelle un répertoire plus intime.
Il est pédagogue des instruments à vent, et ses élèves ont participé à de nombreux festivals de musique à travers l'Europe, le Japon et au Koweit.
Dans le studio de danse il puise parmi un vaste répertoire pour que sa musique aide au mouvement et à l'expression artistique.