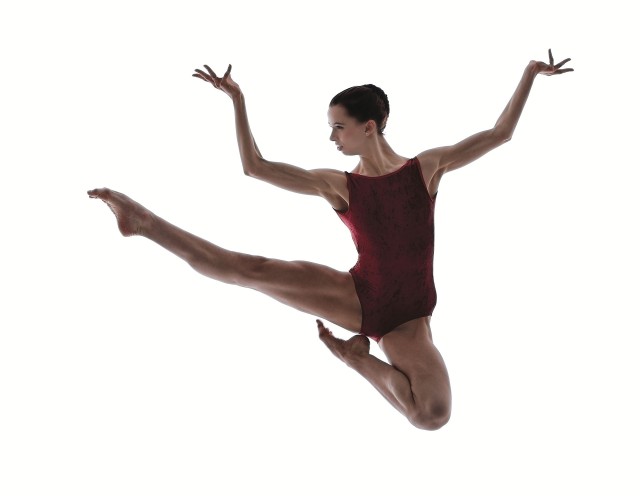 Photo: Michael Slobodian
From L'École supérieure to the Opéra de Paris…at 24!
At just 24 years of age, Ève-Marie Dalcourt, a graduate of L'École supérieure de ballet du Québec, becomes a rehearsal director at the Opéra de Paris. From August 26 to September 28, she will be assisting Alexander Ekman, whose show Play will be on the famous company's bill this fall.
This is the young dancer's third collaboration with the choreographer, renowned for his sense of rhythm and off-beat humour, whom she met at the Netherlands Dans Theater 2. After dancing Ève-Marie, he called on her in 2020 for the restaging of Cacti with the Royal Swedish Ballet. "I know this work inside and out, having danced it many times throughout the world," explained  Ève-Marie. "I am extremely excited to have the opportunity to share my experience and my know-how with other artistes and now, I'm proud that Alexander wants me to be part of his team."
Originally from Longueuil, Ève-Marie was quite young when she started dancing at the Centre de danse Yvon Quintal et Studio de danse Francyne Lavallée, and at the Académie de danse Martine Laferrière in Varennes. Her talent led her to L'École supérieure from 2011 to 2016.
"This is an extremely determined artist who beautifully masters classical technique and knows how to do it all. From Swan Lake to the Bottine Souriante, during her time with us, she has performed it all with flair. I'm not surprised to see that she is now working with the largest ballet company."— Anik Bissonnette.
Ève-Marie took her first steps in Europe four years ago, taking part in the NDT2's Summer Intensive program. Headquartered in The Hague, in the Netherlands, that company offered her a contract and, for three years, she travelled the world. She then launched a freelance career, dancing everywhere in Europe, with Juliano Nunes amongst others, and teaching in Japan. She also co-founded the TB/H Collective, which will be performing on stage for the first time this summer in Switzerland. Furthermore, she is currently creating an online platform establishing a network of representatives from all dance companies.